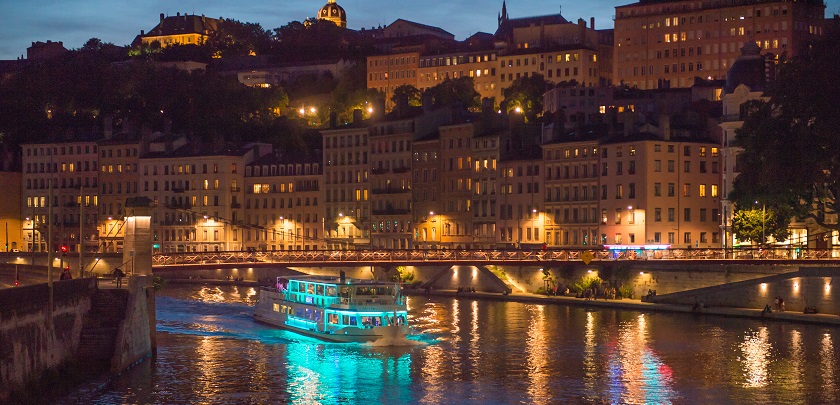 The conference dinner will be held on Thursday evening, 23th November.The organizing committee invites you to admire the most beautiful urban landscapes aboard the Hermès restaurant boat of the Lyon City Boat company !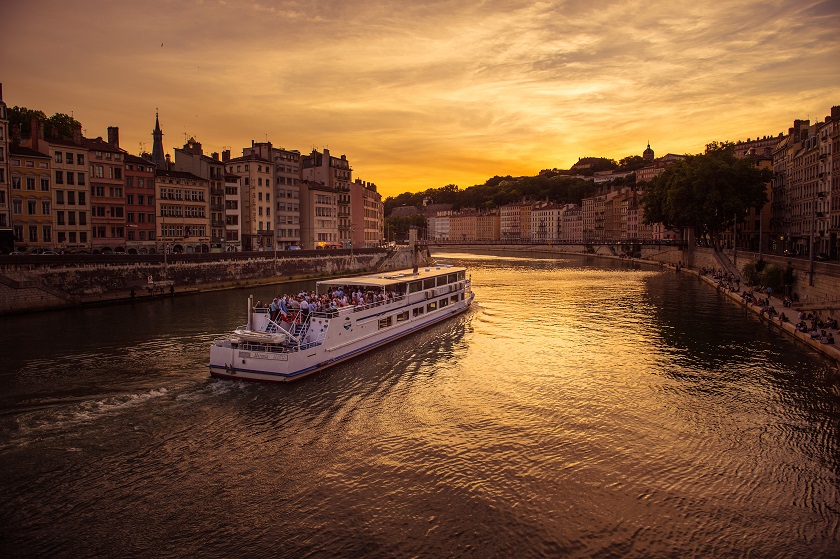 We will travel to the rythm of the Saône and Rhône rivers, from the Renaissance district to the innovative buildings of the new Confluence area, enjoying the pleasures of a gourmet cuisine.
PROGRAM



DEPARTURE & RETURN

In front of the 16 quai Claude Bernard, Lyon 7ème
Left bank-side of the Rhône at the foot of the University bridge
Boarding time at 8:10 pm
Departure at 8:30 pm – Dinner served on board
Return at 11:00 pm


ILE BARBE TOUR

Quais du Rhône
Quartier de la Confluence
Vieux Lyon
Ile Barbe
Trajet Retour

PRICE
FULL PRICE : 60€
STUDENT DISCOUNT: 40€
MENU: Detailed menu will come soon.